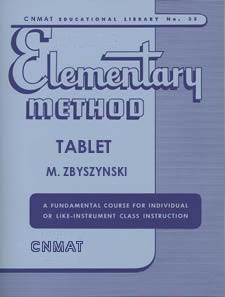 for Performers and Teachers
Where: Chiostro S.Maria di Castello, Genova, Italy
When: Sunday, 8 June 2008, 9.30-12.30
Note to Participants: A small number of tablets will be provided for hands-on activties. Please bring your own computer and tablet (if you have one), as well as any music that you would like to work on or share with the workshop. -mz
This is a workshop for people who want to get started with tablet-based interfaces or who want to teach others to use tablet interfaces for music. It is based on my method book (in progress, see paper) and will cover:
Basics
Short history of pen and tablet based interfaces for music
Choosing a tablet, styluses, etc. and installing and running on your operating system
Implementation in musical software including Max/MSP, Pd, and OpenSoundControl
Exercises and Etudes
Musical games to help build technical skills
Short études that address both skills and aesthetics
Répertoire
Workshop presenters will perform and demonstrate their own works, illustrating performance and mapping paradigms that are unique to their situations, as well as general strategies
Participants will be given a selection of tablet interfaces that could make up a "tablet orchestra." The final stage of the workshop will be a group performance on diverse tablet instruments.
Participants will leave the workshop with an overview of prior musical work with tablets, specifically recent pieces by members of the NIME Community.  They will also have many pre-built software tools to implement their own work, to continue practicing tablet skills, and to teach in individual and classroom settings.
Presenter:
Schedule
3 hours — 1 hour lecture followed by a short break and approximately 2 hours of hands-on laboratory and demonstrations
Research for this workshop is partially sponsored by Wacom Co., Ltd.